AMD IS AT THE HEART OF GAMING 
For more than 30 years, AMD has innovated at the cutting-edge of gaming technology, enabling a superior gaming, and streaming video experience on your PC and console. In a true celebration of everything gaming, and just in time for holidays, AMD is partnering with The Game Awards for an epic giveaway to the gaming community. Enter below for your chance to take your gaming experience to the next level with one of these most coveted products, including AMD Ryzen™ 7 5800X Processors, AMD Radeon™ RX 6900 XT Halo Infinite Limited Edition Graphics Cards, AMD Advantage™ laptops from ASUS, Lenovo and MSI, and all-AMD powered gaming desktops.
 
ENTER THE GIVEAWAY
 
AMD RADEON™ RX 6900 XT HALO INFINITE LIMITED EDITION GRAPHICS CARD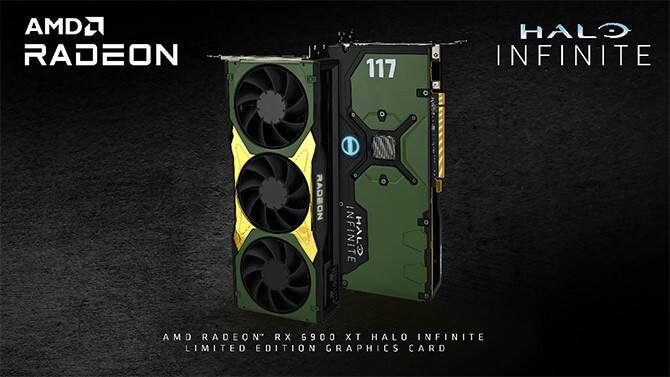 In a true celebration of gaming, AMD has designed an AMD Radeon™ RX 6900 XT Halo Infinite Limited Edition Graphics Card, powered by the AMD RDNA™ 2 architecture. Halo Infinite is one of the year's most anticipated games, and with AMD Radeon RX 6900 XT graphics, you can experience it in ultra-high frame rates and in gorgeous 4K. Enter to win and your chance to play it on an extremely rare AMD Radeon RX 6900 XT Halo Infinite Limited Edition Graphics Card, created in collaboration with the game's developer, 343 Industries.
AMD RYZEN™ PROCESSORS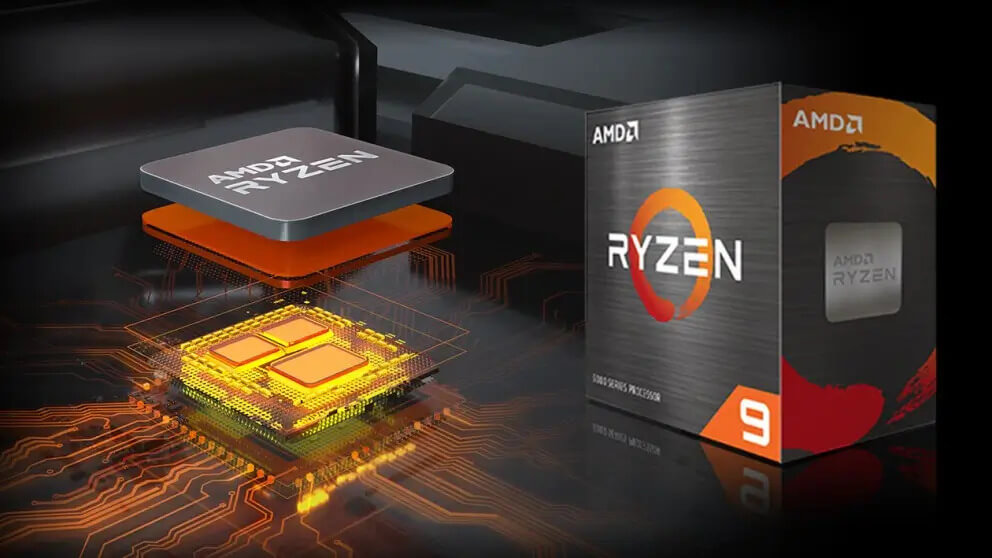 Whether you are playing the latest games, designing the next skyscraper, or crunching data, you need a powerful processor that can handle it all—and more. AMD Ryzen™ 5000 Series and Ryzen™ 5000 G-Series desktop processors offer the one thing everyone needs – ultimate performance.
AMD GAMING DESKTOPS
From fluid gaming to major levels of performance, AMD Ryzen™ processors and AMD Radeon™ graphics enable the ultimate gaming platform for any gamer, across any setting and any resolution.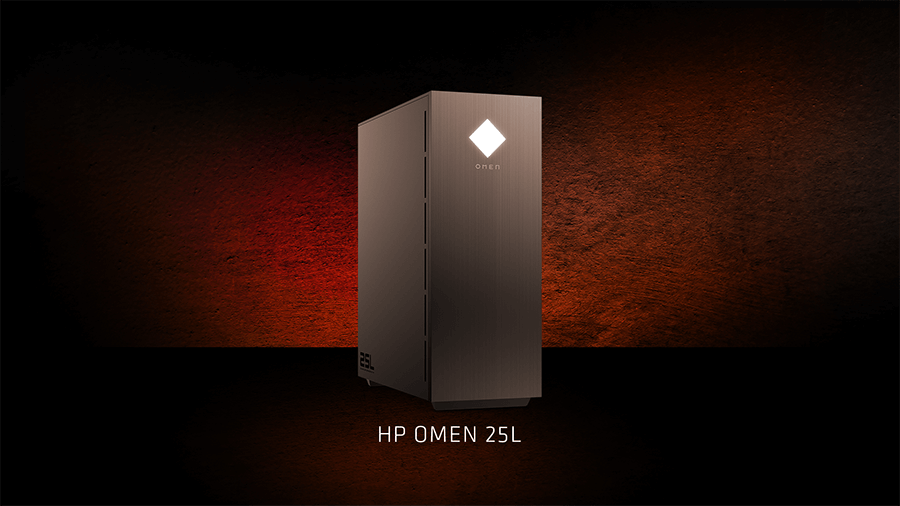 It's gaming love at first sight. The OMEN 25L Gaming Desktop PC has got the looks and can back it up. With the powerful AMD Ryzen™ 5 5600X processor and AMD Radeon™ RX 5500 graphics, you can play day one. And with being easy to upgrade and OMEN Command Center, it's crafted for the long term.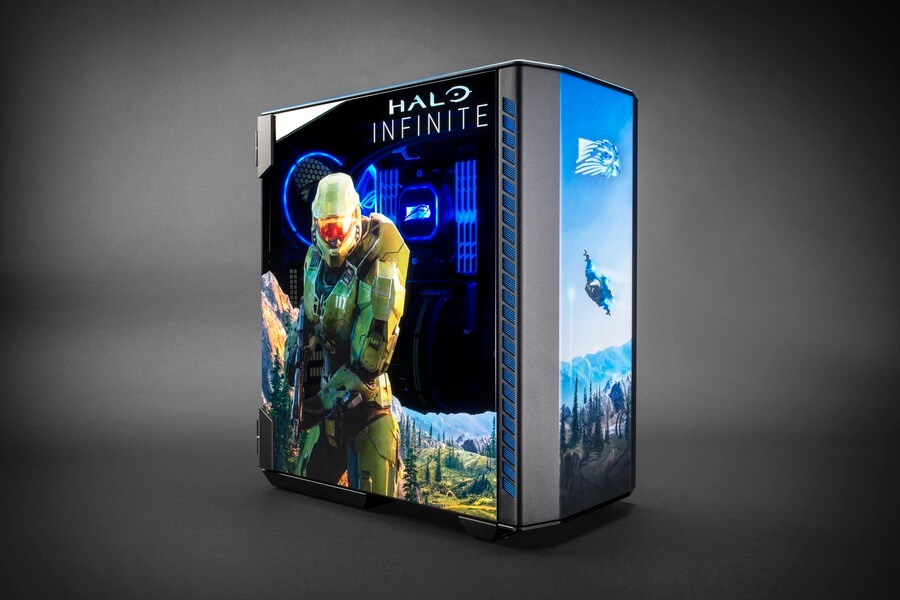 Don't miss your chance to win a custom Falcon Northwest Talon desktop PC. The Talon packs decades of Falcon Northwest's experience into an in-house designed case that sets a new standard for PC quality, featuring an exclusive custom Halo Infinite gaming PC with gorgeous custom artwork, outfitted with an AMD Radeon™ RX 6900 XT Halo Infinite Limited Edition Graphics Card.
AMD ADVANTAGE™ LAPTOPS
Experience a new level of speed and responsiveness with award-winning AMD Ryzen™ processors and AMD Radeon™ Graphics with our partners including ASUS, MSI, Lenovo, and HP. Built for Best-In-Class Gaming with Exclusive Smart Performance Technologies
LEARN MORE ABOUT AMD ADVANTAGE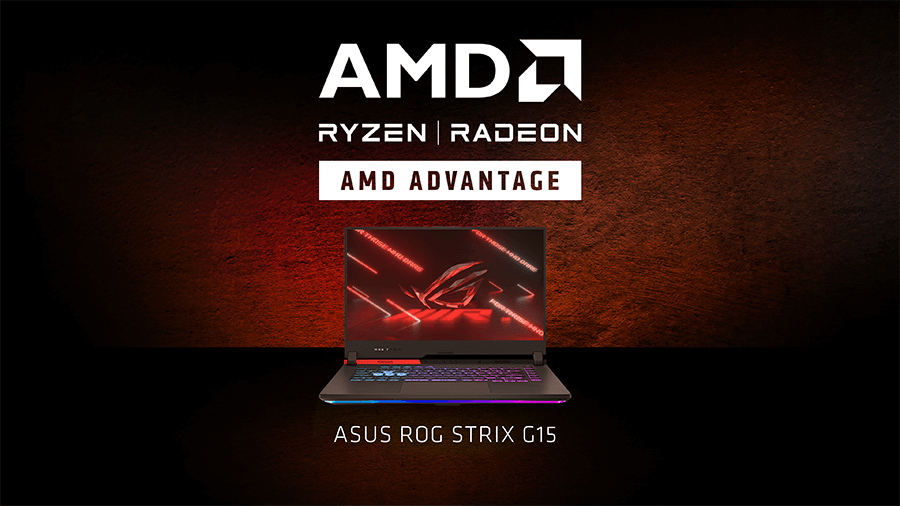 As the first AMD Advantage system, the ROG Strix G15/17 sets a new bar of what laptop gaming can be. Get blazing fast gaming performance with the AMD Ryzen™ 9 5900HX processor, plus vivid graphical detail with AMD Radeon™ RX 6800M graphics.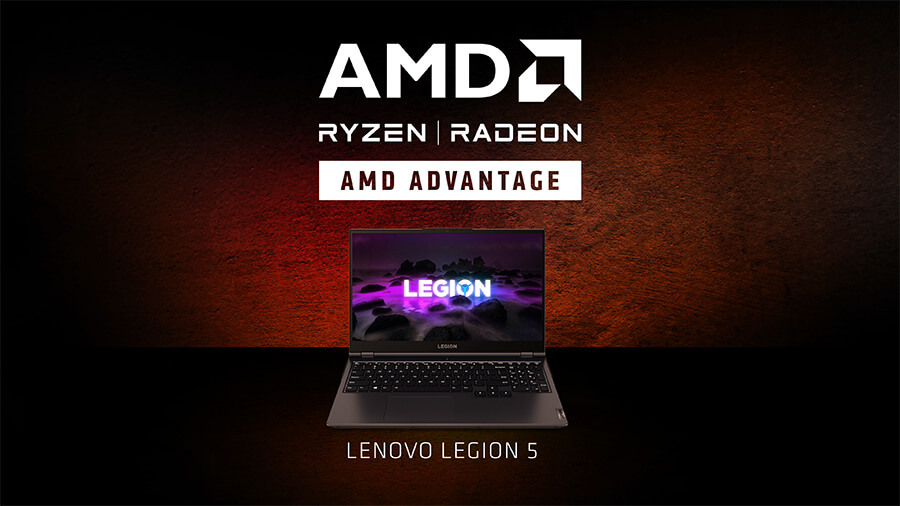 Max out your gaming with the Lenovo Legion 5, AMD Advantage™ Edition – a laptop built for high performance gaming and vivid visuals, with up to an elite 8-core AMD Ryzen™ 7 5800H mobile processor coupled with the new ultra-fast AMD Radeon™ RX 6600M graphics.

At only 19mm thin, the MSI Delta 15, AMD Advantage™ Edition is one of the slimmest high performance gaming laptops available today, enabled by powerful yet efficient AMD Ryzen™ 5000 H-Series processors and AMD Radeon™ RX 6700M graphics. Game with realistic details and fast framerates whenever you want, wherever you want, with this capable and stylish AMD Advantage™ laptop.
AMD|TGA 2021 ULTIMATE GIVEAWAY